People say to those who can dream, there is no such place as far away.

Exfoliates & let's dream!

From the open blue sky to the deep blue ocean. The sands and the breezes – it keeps you calm and your mind clear. Exfoliates while playing with the sea salts, the entire Maldives now in your hands. Yes – we want you to dream!

It's no secret that everyone skin gets tired, but as we learn more and more about healthy ways to rejuvenates our skin up, we learn that the more natural, the better.

What our Dreaming Maldives Salty Scrub is offering:
Soft sea salt slough away dead skin cells to promote smoother, healthier skin naturally.
Revitalised skin puffiness and promotes proper blood circulation to the skin naturally.
Using 100% fresh ingredient of sea salt for skin scrubbing.
With an uplifting oceanic scent to reminisce the fresh open salty water and breezy air, you experience every time you go out to the sea.
Content weight: Approx. 150g

Ingredient Spotlight:
Sea Salt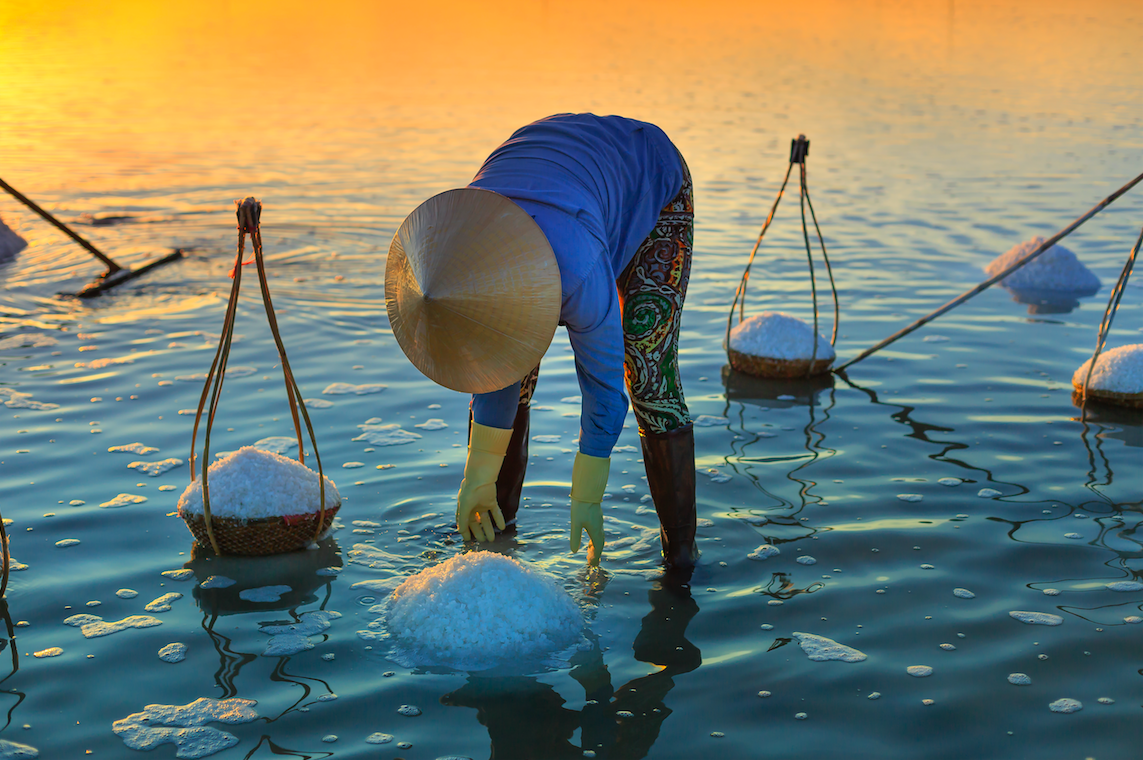 Ingredients:
Sodium Chloride, Glycerin, Water, Potassium Cocoyl Glycinate, Sodium Lactate, Fragrance, Lavender, Rosemary and Peppermint Essential Oils, C142090
Made of 99.5 0% natural origin ingredients, 74.70% is fresh ingredients
Benefits:
Sea salt is produced by evaporating ocean water or saltwater from lakes and contains traces of some essential minerals. The coarse granular texture of sea salt and its nature to easily dissolve with water make it as a perfect skin exfoliant. Gently rubbing your skin with sea salt helps remove dead skin cells, improves blood circulation, and promotes skin rejuvenation. And it leaves your skin feeling clean and smooth.
Scent Profile:
Fresh aldehyde fruity floral with a hint of minty and herbal notes on a powdery base bring the uplifting oceanic scent with added Lavender, Peppermint and Rosemary Essential oils

Use:
On dry or wet skin, rub a large handful of scrub in circular massage motions, focusing on problem areas. Leave to dry for 5 minutes and finish with a rinse.For all skin types. Suitable for face & body.
Caution:
In case of contact with eyes, rinse with water immediately. In the unlikely case of any irritation, discontinue use and consult a doctor. For external use only. Keep out of reach of children.
Caring for your body scrub:
Always make sure the jar is properly closed after every usage because the natural ingredients inside the scrub likely to oxidize when it is exposed to air. Our Dreaming Maldives Salty Scrub is free from preservative and self-preserved formula. However improperly sealed containers could cause it easily to spoil.
Best use within 6 months of purchase or after opening. Due to the content of natural ingredients used during the creation of this body scrub, the colour and scent of the product will change gradually and may slightly vary.
Each of our body scrubs is uniquely handmade, produce in small batches with a good manufacturing practice.
Please recycle the bottle.